The Craigie Name
Craigie is one of the most common names in Orkney. The name is also common in the Perth and Fife areas of central Scotland and it is thought that the first Craigies to come to Orkney were brought north to work for one of the Earls that ruled Orkney seven or eight hundred years ago.
Craigies of Claybank
In the 1861 census there were 26 Craigie households in Rousay, half of them unrelated to any of the others as far as can be traced. The largest group consisted of those descended from James Craigie of Claybank 1789-1864. It is known that his father was called William. There are many descendants in Orkney, including Neil Craigie, Alan Craigie, Kathy Stockan, Tom Gibson, Anita Thomson, and Ronald Stevenson.
Craigies of Hullion and Whome
There were two Craigie brothers Mitchell born c1768 and Drummond born c1773. Mitchell had a general merchant's business at Hullion and Drummond was a farmer at Whome. Three of Drummond's sons, Magnus, Charles, and John are thought to have emigrated to America. Descendants of both Mitchell and Drummond are widely dispersed across Britain. One of Drummond's sons, Alexander, became the tenant of Falquoy and the family remained there for several generations. Orkney descendants include Paula Rendall, Freda Murray, Linda Donaldson, Dennis Bichan, Cathleen Craigie, and Maureen Crawford.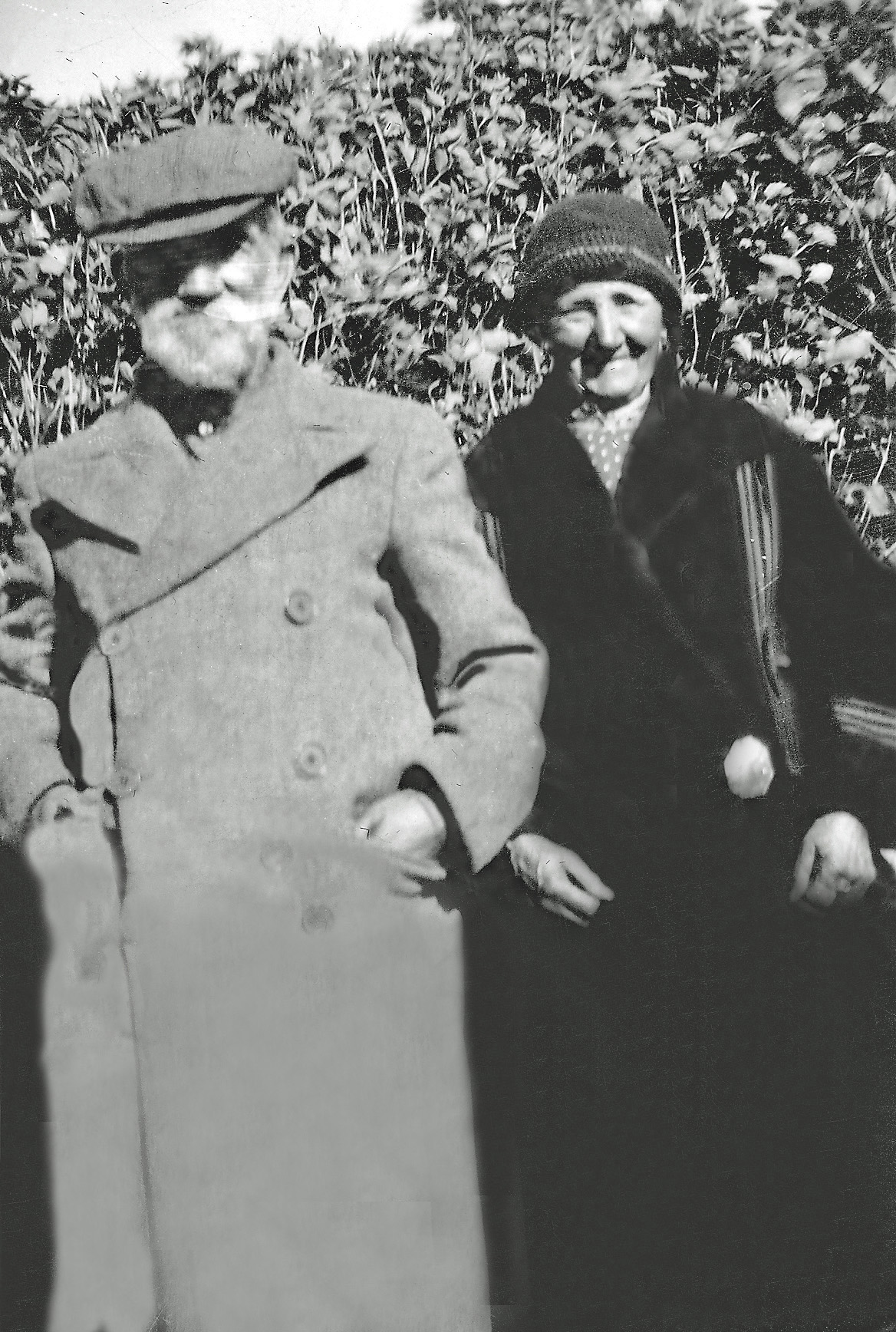 Magnus Craigie of Pliverha' (b.1856) and his wife Ellen Cooper. Magnus was a grandson of Drummond Craigie of Whome. Ellen hailed from Egilsay.
Photo by courtesy of Shelley Ames, Calgary, Canada
their gg-granddaughter)
James Craigie of Winnipeg, Canada (b.1886 in Rousay) and his wife Florence Mulligan, with their three oldest children (l to r) James Craigie b.1922, Margaret Craigie b.1924, Florence Craigie b.1919.
James Craigie and Florence Mulligan in later years. James was a trolley bus driver in Winnipeg, and he appears to be wearing his driver's uniform.

James was a son of Magnus Craigie and Ellen Cooper (above).

(Photos by courtesy of Shelley Ames, Calgary, Canada, their g-granddaughter)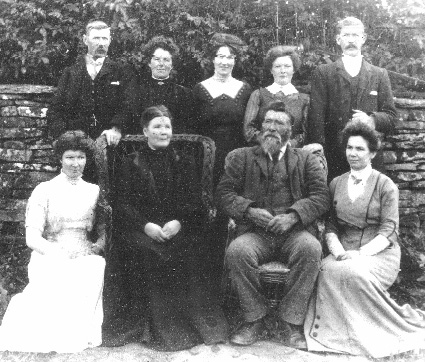 James Craigie of Falquoy (brother of Magnus Craigie, above) and his wife Janet Sinclair, and their children. Standing: l to r John, Annabella, Clare, Alice, and James. Seated left - Sarah. Right - Alexina
(Photo - T Gibson)