Rousay Grieves
It is thought that the Grieve families in Rousay had their origins in the neighbouring island of Egilsay. Existing records show that this was true of some families at least. Most of the Grieve families who appear in the 19th century censuses were descended from Robert Grieve born c 1791 and his wife Ann Work who married in 1812 who lived at the croft of Outerdykes and later at the croft of Whiteha. They had a son, Robert born in 1822, who married Isabella Leonard of Digro, whose son William, 1850-1941, married Christina Craigie from Fa'doon.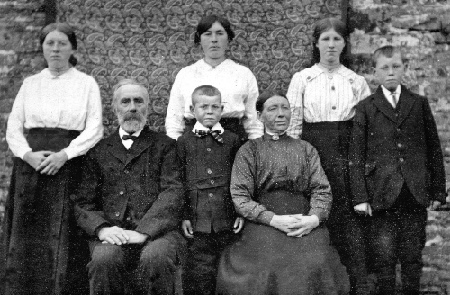 William Grieve (1850-1941) of Fa'doon, Rousay and his wife Christina Craigie with their younger children. Standing back row: L to R: Isabella, Mary Ann, and Hannah. Front row: Hugh and James.
(Photo - Inga Gibb)
| | | |
| --- | --- | --- |
| | | |
| Four generations. G-grandmother Christina (Craigie) Grieve, her son Robert Grieve, her granddaughter Mabel (Grieve) Gillespie, and g-granddaughter Beryl (Gillespie) Simpson in 1951 | | Betsy Craigie (ms Sinclair) with her daughter Christina Craigie who married William Grieve (1850-1951) |
| (Photo - Beryl Simpson) | | (Photo - Inga Gibb) |
| | | |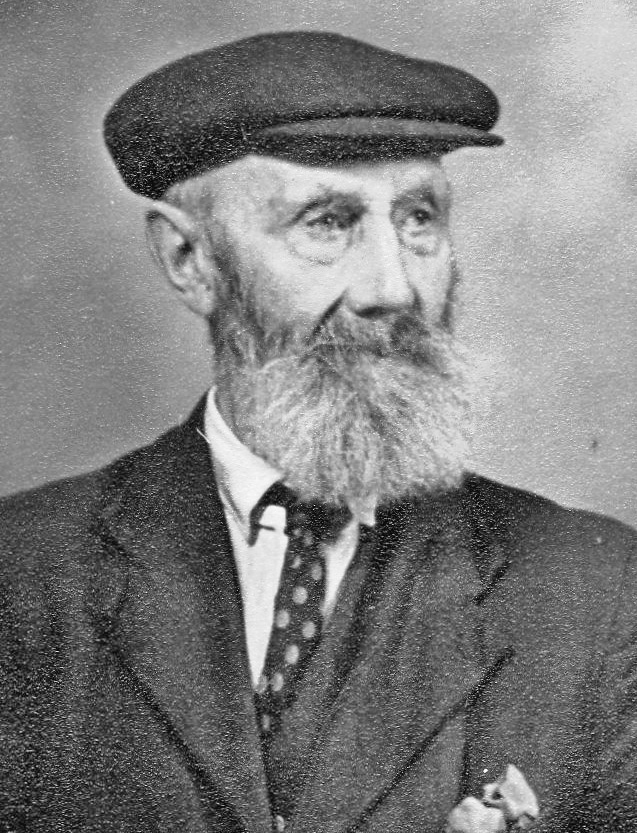 James Grieve b. 1856, a brother of William Grieve of Fa'doon, Rousay spent most of his life on the island of Sanday, Orkney where he has numerous descendants.
(Photo - Inga Gibb)
William Grieve of Outerdykes, 1828-1913, was another son of William and Ann mentioned in the opening paragraph above. He married Jane Flett and emigrated to Australia where they raised a large family. Consequently there are many descendants spread throughout Australia including Ian Grieve and Allen Grieve.